Natural stone - luxury homes!
Interior from natural stone – timeless classics. It provides cozy atmosphere, decoratively masks or highlights desired space. A wide range of colours and patterns allows to compose any style of interior. Marble or granite is always a good choice. It brings to interior colours of nature, naturalness, timeless elegance, luxury, exclusive and unique accents. Stone is extremely durable for both – external and internal finish. Specially manufactured stone is resistant to moisture, unfavorable weather conditions and keeps perfect appearance for a long time. In interior use natural stone is valued for its resistance to mechanical damage and easy maintenance.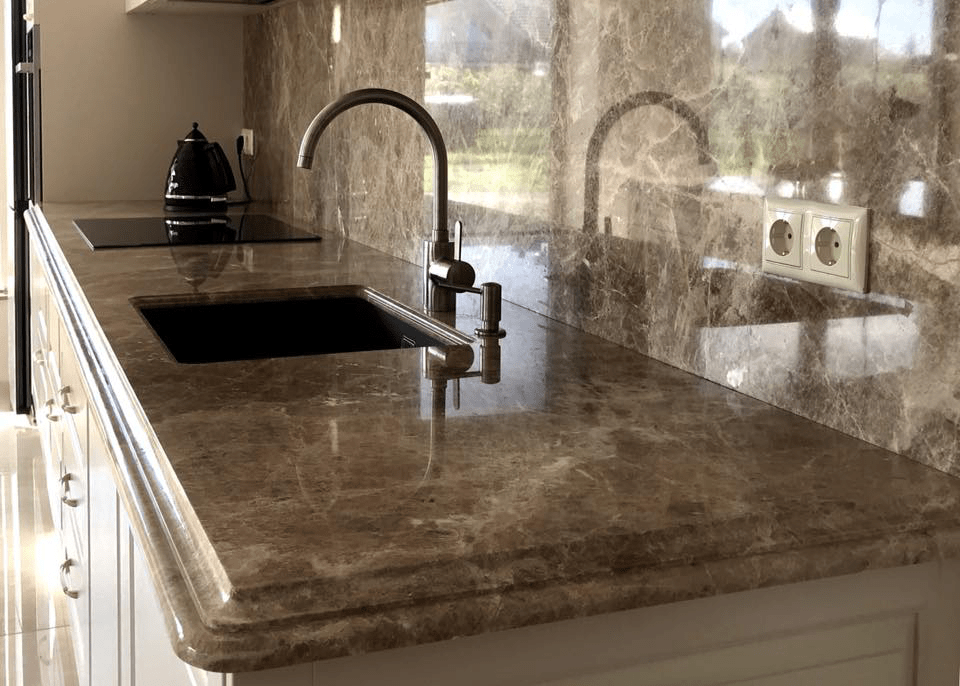 Traditionally marble's interior shows good taste for luxury. The variety and extensive customisation provides unlimited opportunities. Decorative stone can be used polished or natural. Stone processing techniques allow us to use of a wide range of applications, to obtain smooth or rough textures, connected to the mosaics to get a unique look.
Granite use in the interior is unaffected by time or fashion. This is a classic, chosen by many generations, reflecting the good taste of the house holder and creating value for the interior. Durable stone not only gives the impression of luxury – it quality, that gives additional value to any house.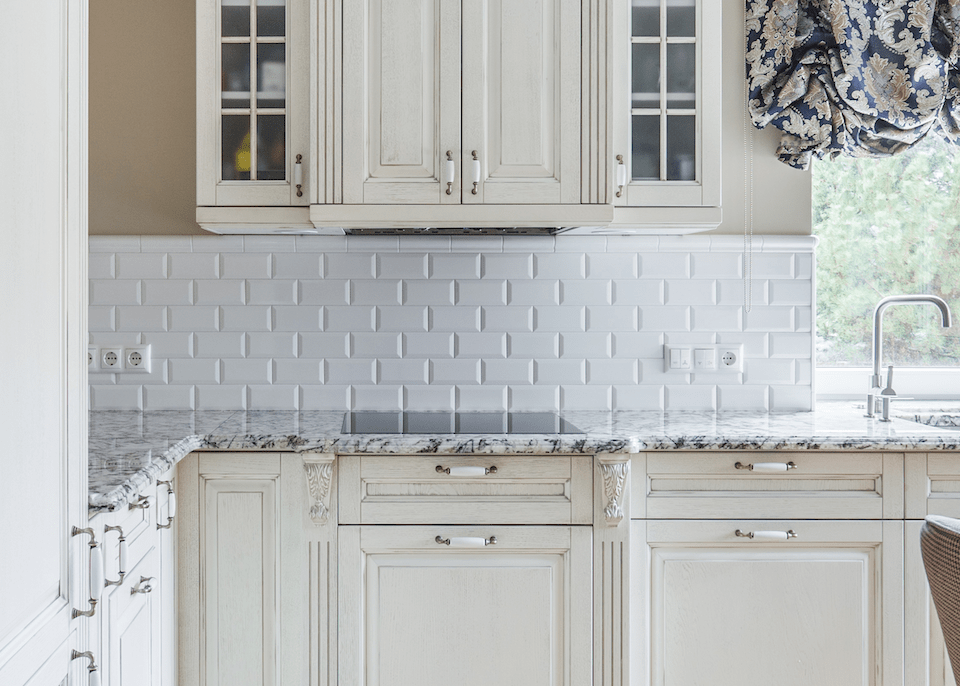 Decorative stone commonly used in rooms where we expect long-lasting, durable and always fine-looking material. For interior stone is used for kitchen worktops, fireplaces, wall or floor decoration. For finishing the most popular natural stones are marble, granite and travertine. Those who are looking for very luxurious appearance, uses onyx. Light conductible onyx gives more warmness, fits well for walls and columns decoration.
For outdoor finishing stone is not only used for walls or floor decoration, but also as decorative exterior detail and facade decoration elements. Natural stone can be used polished or elbowed. Sharp and natural edges always gives uniqueness and exclusivity. For outdoor finish usually is selected marble or granite These kind of stone is more resistant to environmental influence. All stones are characterised as long life, but granite and marble are more resistant and therefore used for dual function – as decorative finishes, and construction material.
A wide range of colours, shades and natural patterns of nature gives each stone unique look. This beauty catches attention and does not leave anyone indifferent. Therefore natural stone always will be a sign of good taste making interior decoration. Using polished stone and playing with colours and shades, we achieve feeling of more space. Using for windows sills or as functional fireplace trim, stone can expand the space, or choosing unpolished natural surface – provide the environment "softness".
Natural stone for interior is often used in private homes and even apartments, where a high quality and luxury interior is being created. However, the practical stone features are valued most. Therefore interior designers chose stone for public commercial interiors.
Often we are faced with the opinion that natural stone interior is very expensive and complicated maintained. In fact it is merely myths. Stone price depends on the quality, variety and quantity, so intelligently pointing aspects is always possible to find out how to apply natural stone's advantages. As natural material, stone is easy maintained and extremely durable. Modern technologies also allows the maintenance to be very simple and easy. Impregnated stone, without being influenced by moisture, is easy to clean. These surfaces allow keep hygiene and beautiful appearance for many years.