Quartz stone, also named as technical stone is a high quality artificial stone with its aesthetic qualities intractable as natural decorative stone. It is extremely resistant to friction and environmental impact, so quartzite trim parts are durable and perfectly retains its original appearance unchanged. Quartz stone is made of natural crushed granite mixing it with quartz sand and mirror shards. It gives the material a special decorative glow, while maintaining the appearance and subtlety.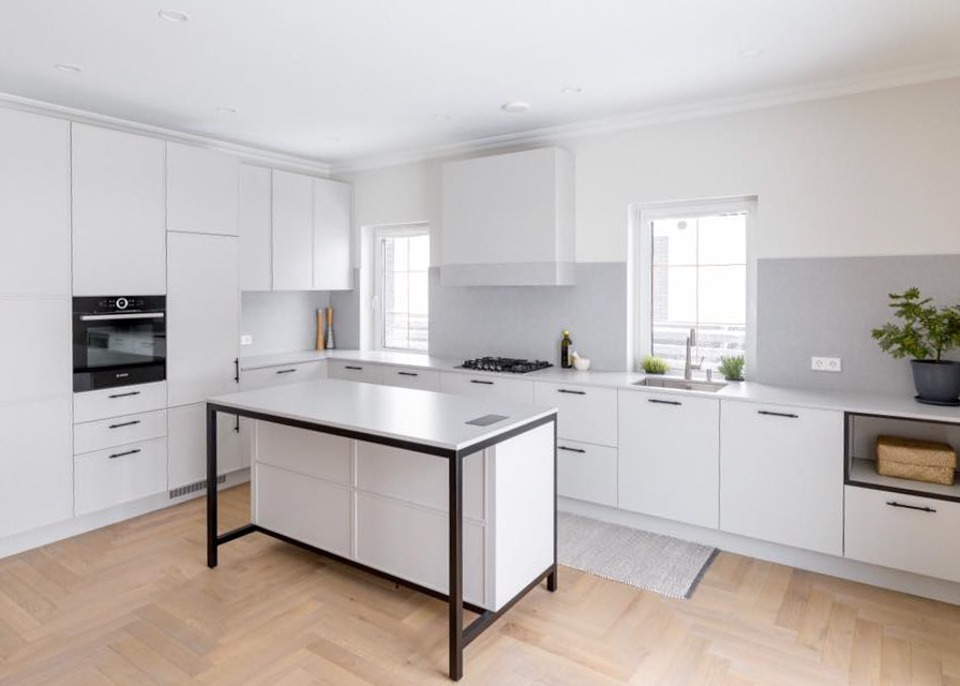 Quartz stone Silestone is one of the most popular in the world. Many interior designers are choosing it as a material that enables a compromise between appearance and practicality. Using Silestone in the interior, you get everything that provides natural stone, and even greater resistance.
Caesarstone Ltd. manufactures premium quartz surfaces, which are used in both residential and commercial projects as countertops, vanities, wall cladding, floors and other interior surfaces. Caesarstone combines beauty with outstanding performance, enabling you to bring your design imagination to life.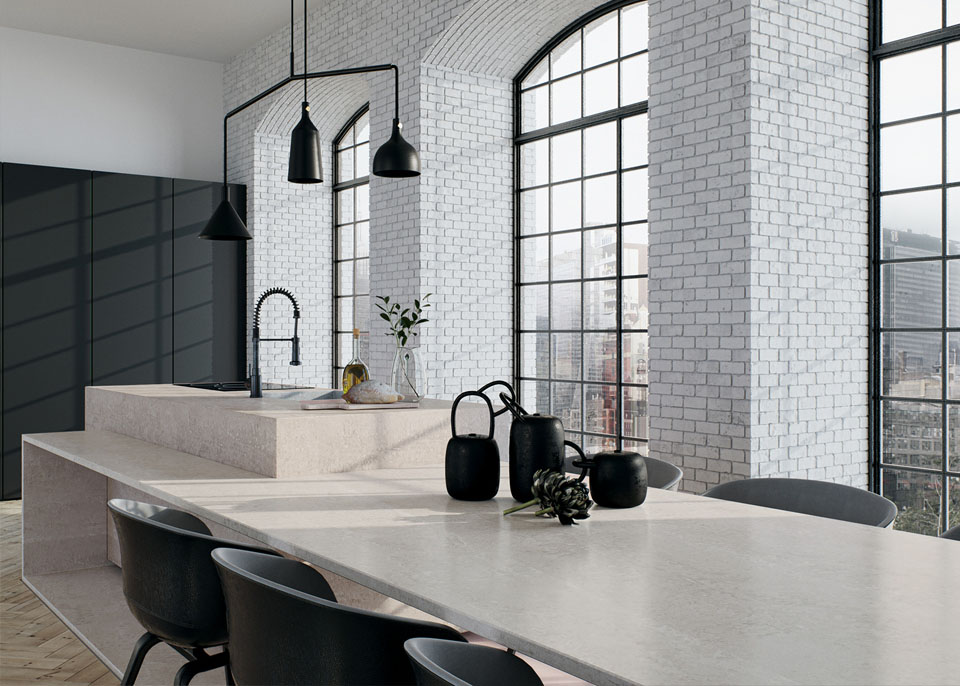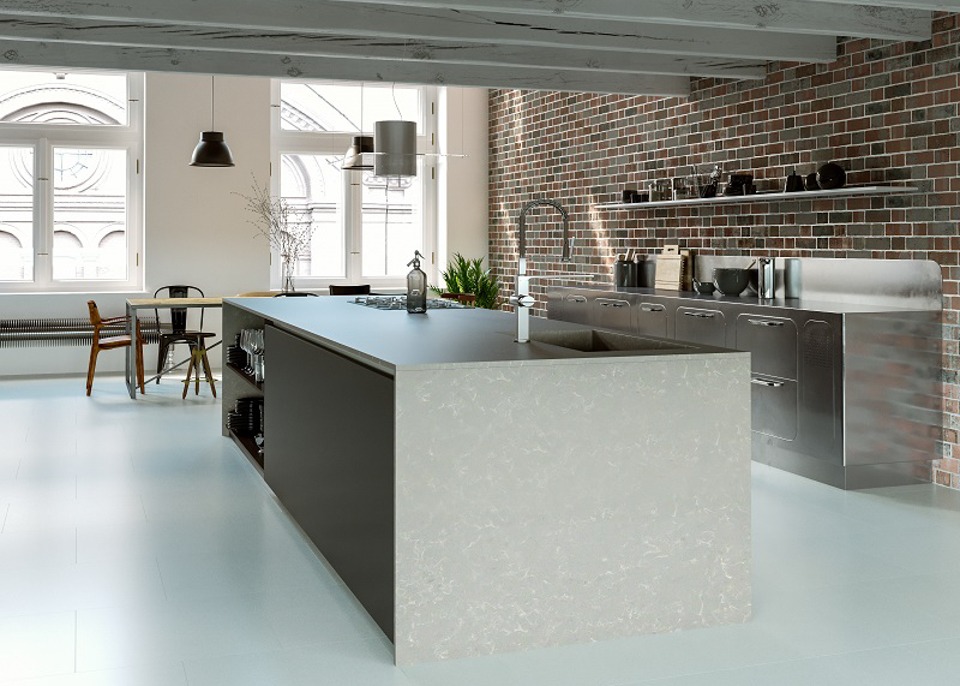 The Technistone artificial stone, with its excellent appearance, contains at least 93 percent. natural ingredients that give it a natural stone-like look. This stone is made of quartz sand, mirror combs, crushed granite, decorative accessories, high quality polyester resin blend.
In over 50 years of business, Quarella has perfected a productive cycle that enables the company to consistently achieve and repeat extremely high standards of quality.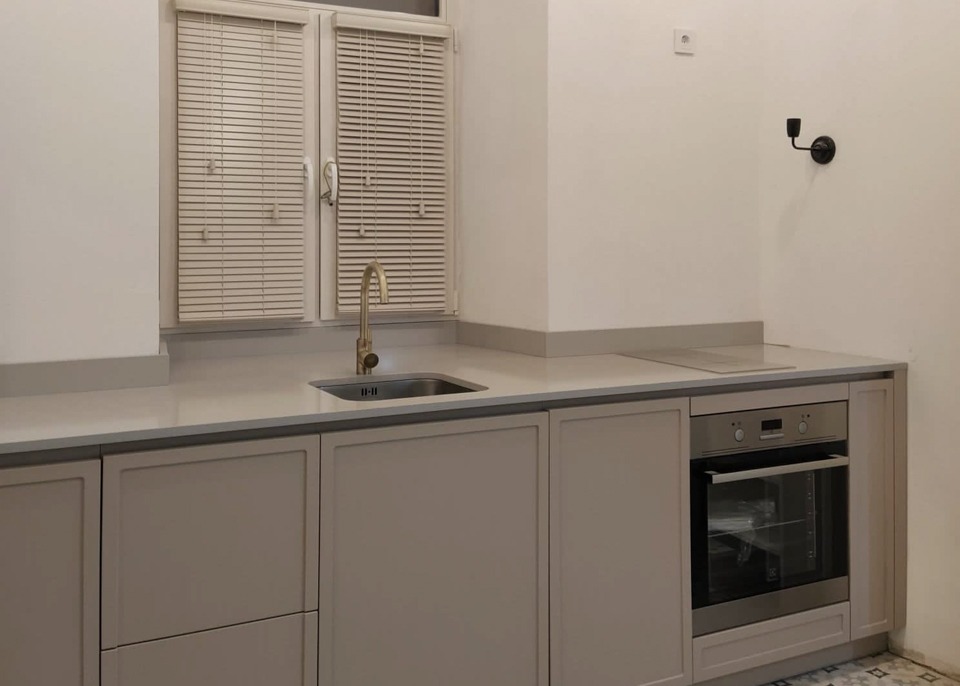 Quartz stone is used in various buildings, creating functional elements as: kitchen and bathroom countertops, window sills, stairs, housing decorations as well as for wall and floor covering. Durability and high resistance to environmental factors makes this stone popular decorating public facilities. Even a large flow of people, quartzite keeps the perfect look for a long time.
Natural stone surface has pores, which is absent in quartz stone. This is important advantage, which ensures hygienic condition. Such surface is resistant not only to moisture and temperature, but also of mold and bacteria. Because of these properties and scratch resistance, quartz stone is widely used in technological premises as a table top. Natural stone is not so convenient because of its low resistance to scratches. Nice look and scratch resistance is amazing compromise, therefore it is commonly encountered in private house decorations.
Shining particles of quartzite attract attention and give interior vibrancy and playfulness. A wide range of colours shades and textures will suite to all tastes. Similar look to natural stone is also marked as a big advantage. And in this way quartz stone is also superior to natural stone. Natural stone shades and pigmentation can vary, while quartzite maintains exactly the same shade. Moreover it can replicate marble, granite or limestone appearance. So choosing quartzite for decoration you will get two advantages: natural look and high resistance and durable material.
As well as other decorative stones, quartz stone vary in type. Choosing it pay attention not only to colour shades, but also to resistance to acids, especially if you plan to use it for kitchen or bathroom worktops. It is very suitable for kitchen worktops because of its nonflammable and high heat resistance surface. This means not only comfort at home, but also unchangable appearance for long time. You can put hot pots and pans on worktops without fear that appearance has changed. Another great feature – resistance to moisture, which do not have natural stone (must be specially processed). For this it is widely used not only for bathrooms but also for outside coverings, for example, the terrace or porch floor covering.
Like other decorative stones, quartzite can be used for various purposes, polished or matted, sharp or rounded edges, make different shapes and mosaics.