Architects and designers around the world are increasingly using products of stone, as it is an ideal material for domestic interiors and exteriors. It is beautiful, durable, robust and virtually maintenance-free material. The mere longevity it is cheaper than most other materials. We offer you the widest range of color gamut on the market, so here you will always find what you are looking for. For our products we use multicolored marble from Spain, India, Turkey and Italy. Granite from India, Brazil, Sweden, Norway, China. Onyx from Pakistan.
For kitchen countertops we offer state of the art materials like quartz stone from Spain SILESTONE quartz stone from the Czech Republic TECHNISTONE and ceramic slabs LAMINAM from Italy.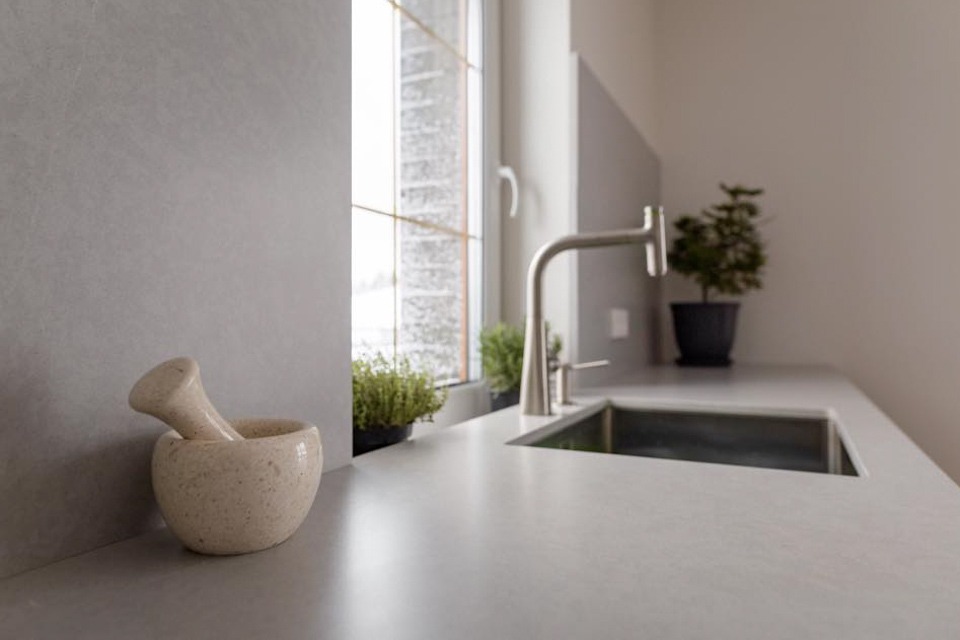 Quartz stone is made of natural crushed granite mixing it with quartz sand and mirror shards. It gives the material a special decorative glow, while maintaining the appearance and subtlety. It is extremely resistant to friction and environmental impact, so quartzite trim parts are durable and perfectly retains its original appearance unchanged.
Laminamic ceramic tiles can look very natural and resemble natural stone, true to nature, but at the same time they are used as easily as ceramic tiles. It is true that the appearance of Laminam ceramic tiles is far superior to the tiles – the large format allows you to create unique flooring patterns, giving the room a sense of space.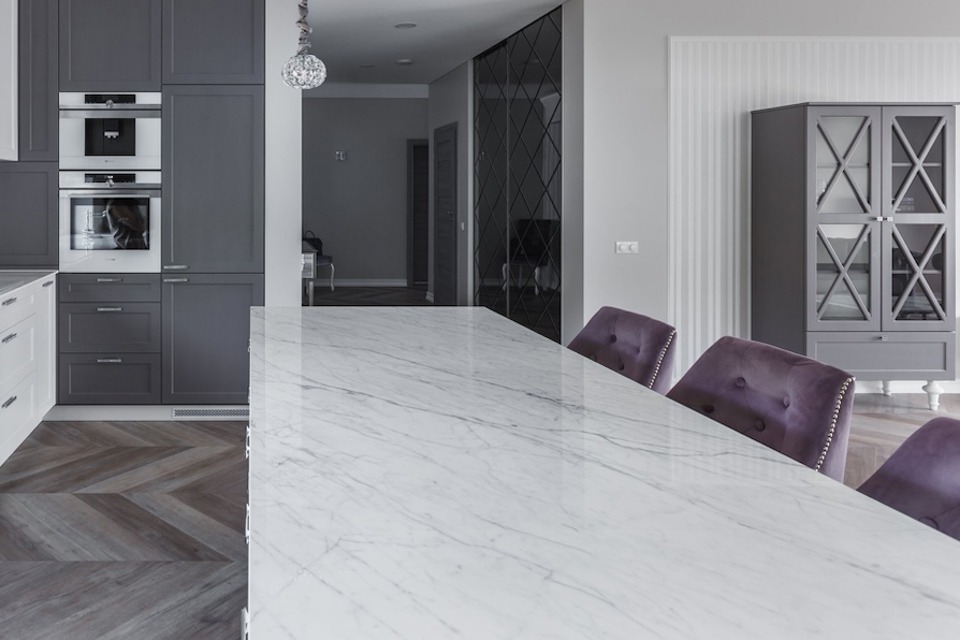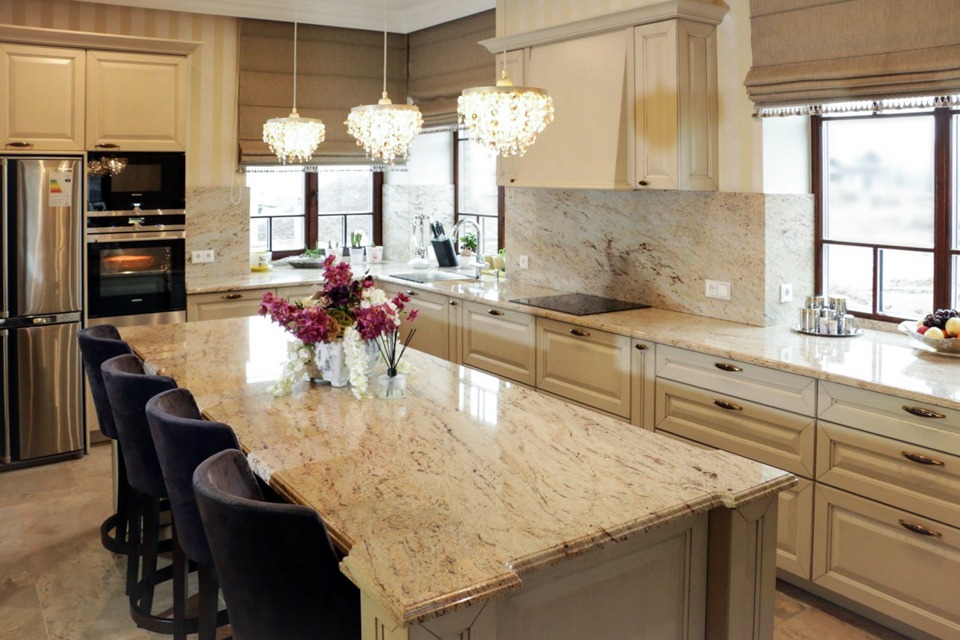 Natural stone is always a good choice. It brings to interior colours of nature, naturalness, timeless elegance, luxury, exclusive and unique accents. Stone is extremely durable for both – external and internal finish. Specially manufactured stone is resistant to moisture, unfavorable weather conditions and keeps perfect appearance for a long time.
Unlike table tops in a home, restaurant or hotel tables see a lot more use. They need to survive hundreds or thousands of diners eating off them each day, and PRODUCTS OF STONE can help you choose surfaces that will stand up to heavy use without looking stained, discolored, chipped or cracked.